How to build a foolproof Instagram account for your restaurant
By Enas El Masry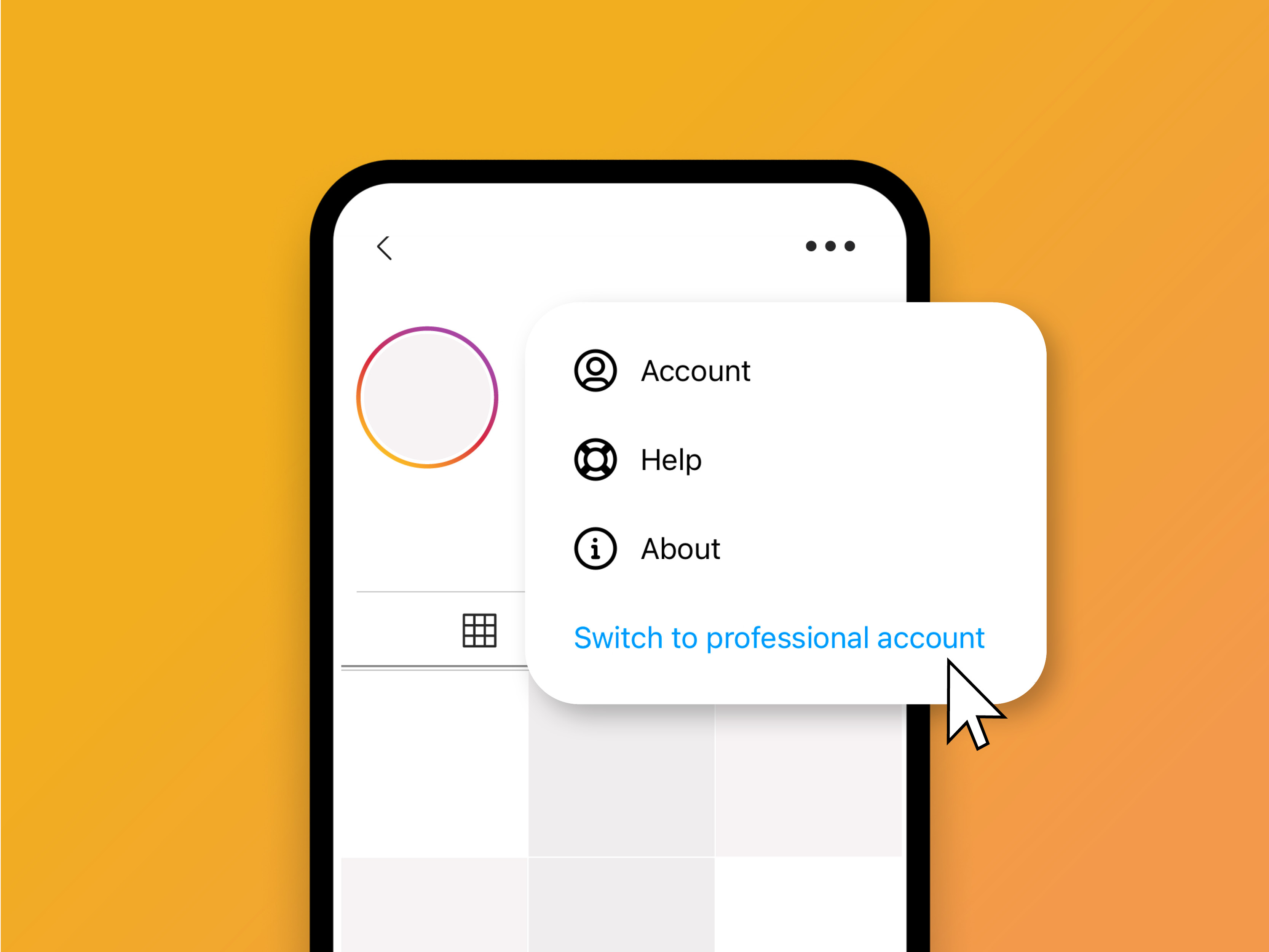 Instagram has become an integral part of restaurant marketing. Lately, there has been a growing trend where potential customers bypass traditional search engines to find a restaurant and instead go directly to Instagram's search bar. They check hashtags, see location tags, and scroll feeds before deciding to eat at a new restaurant.
What that means for a restaurant is that having an Instagram presence has become just as important as having your own website. Indeed, many potential customers consider Instagram to be a more honest representation of a restaurant brand than a website.
You may think an Instagram presence for restaurants is all about cool photos and catchy captions (which is only partially true). But, the truth is that successful marketing for restaurants on Instagram begins long before the first post is published.
Developing an Instagram marketing strategy is key to keeping you focused on your goals and helping you better understand and serve your audience.
What do you need to do before setting up your restaurant's Instagram account?
A. Make sure you have a solid brand
There is a lot more to a brand than merely its name. A brand, like any individual, has character. And this character shows in the brand's choice of colors, wording, and overall style and persona. In the case of a restaurant, your brand should reflect the type of food you offer.
Let's say your restaurant offers a fine dining experience. Do you think it's more fitting for your restaurant's brand persona to be perfectly poised or artfully bohemian? We say, "definitely poised." We also imagine it to be either bright and minimalistic or rustic and earthy on the visual front.
There are many exercises that you can practice with your team to hone your restaurant's brand to perfection. Whatever you settle on at the end of your branding journey, make sure it shines through clearly in every marketing endeavor you choose to take on. Without any doubt, this applies to your Instagram marketing content as well.
B. Conduct competitive analysis
Any marketing effort is essentially an act of competing for your customers' attention against similar businesses. And your success depends on your awareness and understanding of your competitors' Instagram tactics, strengths, and weaknesses.
If you are still starting out on Instagram, you must find an edge that differentiates you from other similar restaurants. And you can obtain this knowledge by researching your competitors and their Instagram strategies.
C. Set a marketing goal for Instagram
Marketing on Instagram can take many forms based on what you hope to achieve. Do you want to raise awareness about your restaurant? Or maybe sell directly through Instagram? Do you aim to get customer leads? Or build a more noticeable online presence?
You may have one or more of these marketing goals, and it is crucial that you define those goals clearly. Once you have done that, you will be able to build the right content to match them, measure your performance, and assess the impact of your marketing efforts.
D. Define your Instagram marketing audience
Of the one billion Instagram users, whom are you talking to? What are their interests? When do they use the app? And, what engages them?
To create engaging posts, you need to know what your followers like seeing on their feeds. To write killer captions, you need to know which voice they find most relatable. And finally, to find the best time to post, you need to know when your audience is online.
Learning more about your audience's interests, preferences, and behavior ultimately paves the way for a successful Instagram marketing strategy.
Don't know where to start? Monitor popular events and interesting hashtags related to your restaurant. See who's using and engaging with these hashtags, and check out their profiles. You can also take a peek at your competitor's followers. Instagram makes it easy to define your audience.
Once you've completed all the above, you can move on to setting up your restaurant's Instagram account. Here are a few simple tips you can use to build a foolproof Instagram account for your restaurant.
How to stage your restaurant's Instagram account?
1. Operate from a business account
One of Instagram's best features is its adaptability to the users' needs. Using Instagram to post casual snippets of your everyday life is an entirely different experience from using the same app for marketing purposes. And the app creators understood this distinction quite well.
As a result, Instagram offers any user the option to set up their account as personal, creator, or business. The key difference between the three account types is the features you can access and utilize based on your choice. When you use an Instagram business account, you can access tools like insights, ads, Instagram shops, call-to-action buttons, and more.
By default, any new Instagram account is created as a personal account; however, you can easily change it to a business account by following these simple steps.
And voila, you have now joined the league of restaurants on Instagram.
2. Choose an Instagram username that's easy to find
There are many ways potential followers can find you. The easiest one is to type the account's username (the name following the @ sign) when they search for your restaurant. So, when you're choosing a username, make sure to pick one that is recognizable and easy to find.
The most logical username to choose is your restaurant's name, exactly how you spell it. If the username you're after is already in use, try getting creative with prefixes or suffixes. Additions could include your country code (EG, KW, KSA… etc.) or phrases like "the real," "official," or "original."
And should you want to change your username in the future, you can always update it through your account setting.
3. Optimize your bio
Imagine yourself at a party socializing, and you meet this perfect stranger. Naturally, you want to give off the best impression of who you are and what you do. So, you decide to mention a couple of pieces of information that will foster that impression. For a restaurant on Instagram, that's what your bio should do.
Your Instagram profile bio gives you just 150 characters to explain who you are and what you do. It should also convey your restaurant's unique personality and show your audience that they have come to the right place. That can be a lot to ask of such a small amount of text, so you will probably need to employ some creativity to make yours stand out.
Some restaurant brands may keep it as short as their slogan. Others may decide to use more characters to mention their quality menu items or specialties. And some restaurant brands choose to experiment with emojis to provide key details in a small space.
4. Choose an Instagram profile photo
Your restaurant's profile picture is the first thing people will see when searching and visiting your Instagram page. It serves as a confirmation that they're in the right place.
On Instagram, your profile photo will be pretty small. You can upload any photo size, but Instagram will automatically crop it for you. So, a detailed shot with a lot going on will not be ideal.
Most restaurants use their logo as a picture, which is a solid choice as long as it's easily identifiable. A food image can also work; some studies claim it's even more effective.
5. Build your first content calendar
Think of your restaurant's Instagram content as a conversation you're having with your followers. This conversation, however, is being had in bite-sized posts. There has to be a detailed plan for these posts to help you be more strategic with your content, maintain consistency, and engage with your target audience regularly.
Instagram marketing content calendars are typically built on a monthly or quarterly basis. And like any calendar, your Instagram marketing calendar should mark important dates related to your restaurant, community, or industry.
Once you've marked your calendar, you can start to conceptualize your content and execute it based on the gravity and size of the event. You can create relevant content that lasts a day, a couple of weeks, or even a month.
Before getting down to the specifics of each post (visuals and copy), you must always begin by thinking about what messages you want to convey and what goal you wish to achieve. Are you launching a new product or opening a new branch and want to build up anticipation? Do you want to encourage your customers to engage more with your brand?
Having a goal and a clear message makes measuring your progress and success much easier and more efficient.
6. Launch with confidence
Up for another party analogy? Let's imagine that Instagram is this loud and bustling party, and you need to make an entrance so that people can notice you're even there. If you just shyly wave and whisper "Hi!" you'll most likely spend the rest of the party sipping on your drink alone.
When you're starting your account, you have little or no followers yet. So you'll need to quickly establish an Instagram presence to invite people to become followers. If the Instagram crowd doesn't yet know your brand, you must provide them with ample content that will make them want to hit that "follow" button.
Although bombarding your followers with a zillion posts per day is neither cool nor beneficial for your brand, it's only advisable when you're giving your profile that first content boost. Instead of launching your account with two or three posts, you can go as big as ten or fifteen high-quality posts.
7. Entice your prospects to follow you
By now, you have created your business account, uploaded your profile picture, and delicately crafted your bio. You've also laid the groundwork for an excellent content calendar and even published your first high-quality batch of posts. Now on to building that followership.
One way to get the ball rolling is to offer those who see your posts a discount on their first order if they follow your account, like your post, and tag three friends, for example. Or, maybe, you can give out a free sample meal to the first three people to share a promotional post to their stories.
We're sure you can come up with plenty of brilliant ideas. The bottom line is that the deal should offer them a gift or a discount in exchange for them promoting your account.
Summary
As Instagram continues to grow and evolve as a marketing platform, it's more important than ever for restaurants to build effective Instagram marketing strategies.
To do so, you need to gain a better understanding of the Instagram marketing landscape and obtain actionable insights into what works and what doesn't. Until then, there are always best practices to follow, and we've outlined a few of them.
Now, it's time for you to try your hand at applying these tactics in order to create an influential Instagram presence for your restaurant.