Best 13 marketing agencies to take your restaurant to the next level
By Sarah Al-Waleed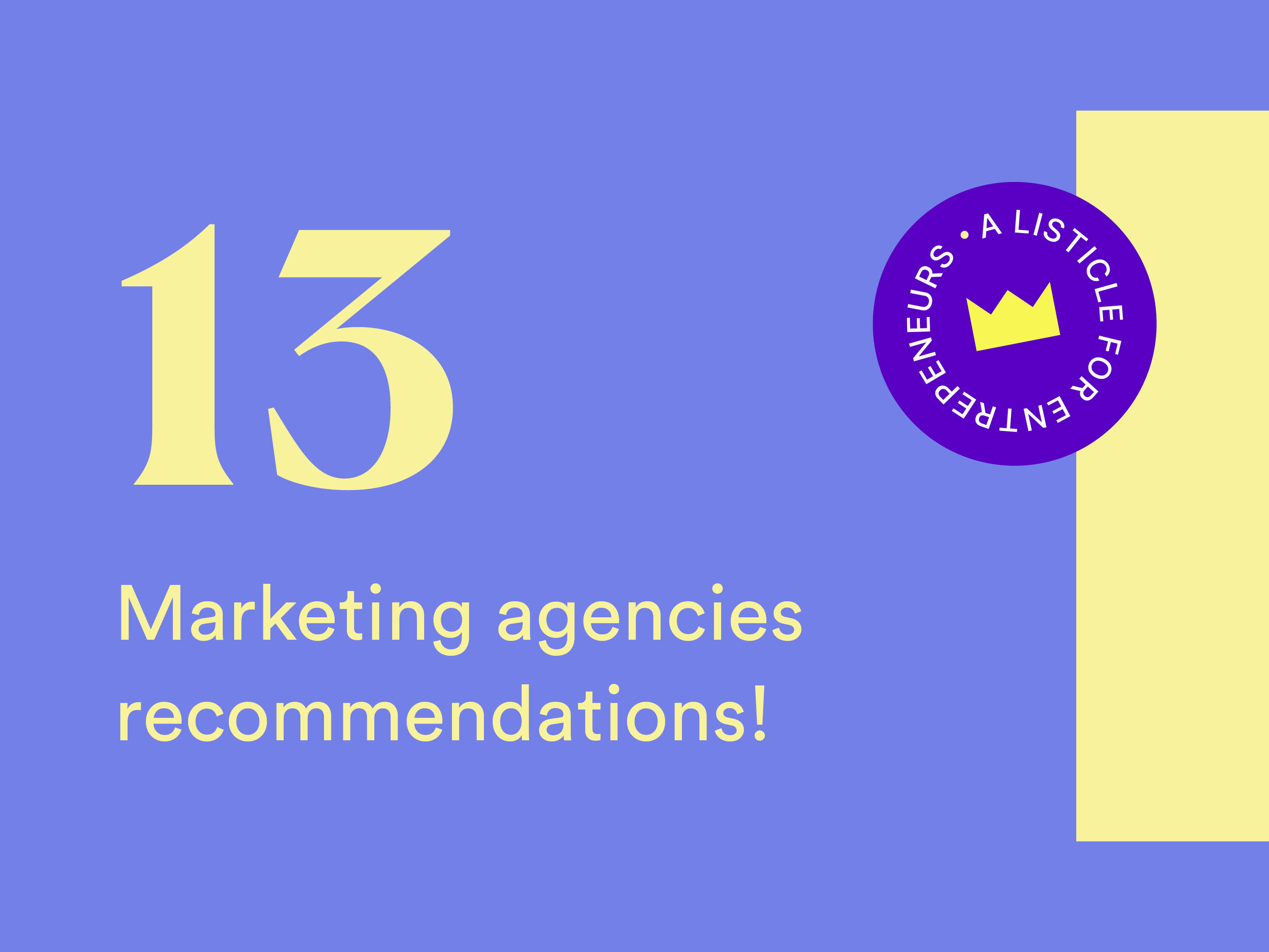 Customers are the cornerstone of any business, from regulars who know staff members by name to walk-ins who stop by for the wifi and a quick cup of coffee and end up thrilled with your food and hospitality. They all are the main drivers of a restaurant's success.
That said, the hospitality industry is very competitive, and to set yourself apart from the competition, you need to have a creative marketing strategy. So, solid restaurant marketing can put you on the right path as it helps you find new customers, expand your reach, and make regulars out of your drop-in guests.
Some business owners tend to do their marketing in-house, but how many hats can an in-house marketer wear? Is he a content writer? Strategist? Graphic designer? Digital advertiser? Social media manager? Photographer? Videographer?
Many businesses expect their in-house marketer to be savvy in all aspects of marketing and communications, resulting in a ''jack of all trades, master of none'' situation.
Other business owners engage the services of multiple independent contractors, which can be time-consuming and costly. This is not to mention the possibility that the marketing efforts of all those independent contractors might not align, which can adversely affect your marketing campaign.
A marketing agency can be a one-stop-shop for all your marketing needs, and it's the way to go if you wish your business's growth to soar to new heights.
Marketing Agencies in the MENA region
While there are hundreds of marketing agencies in the MENA region, we'll focus solely on those offering marketing services to restaurants. These are:
1. Food Xperts
2. Grow
3. Olive
4. Pimula
5. Akhtaboot
6. Boxoit
8. Ghaliah
9. Adzcom
11. Viral
12. Line
13. Studio Corners
---
Let's get to know these agencies better
Overview
Food Xperts was founded in 2013. It's a marketing agency located in Cairo, Egypt, that offers a complete value chain and backbone support for businesses in the food industry. Its business model is underpinned by the core values of integrity, transparency, and respect. It cites 'top talent' and 'connections' as its competitive edges.
Marketing solutions



This agency offers various services, including strategic and marketing support and knowledge transfer for Research & Development and Operations purposes. This knowledge transfer entails fragmenting your company's activities into smaller strategic blocs to enable better decision-making.
This marketing approach aims to define your business's competitive advantage and allow you to leverage this information using a team of specialists to make the advantage count.
Clients



Food Xperts client portfolio includes restaurants (fine dining and fast food), retailers, food processors, and food service players. To this end, this marketing agency has worked with numerous organizations in the food industry, such as:
Hanks
Soreal
Au Delice
Dolphin
Three Chefs
Arabiata
Touky's Island
Rovers
Cara Maria
Antichi
Coffee Break
Cook Door
Rolls & Rolls
Social Media presence



Food Xperts mainly uses Facebook, where it has a following of roughly 1600, to exert its social media presence and where it's also quite active.
Overview



Founded in 2012 in Dubai, UAE, Grow is a business growth expert with footprints all over the UAE.
Boasting decades of strategic know-how and experience, Grow designs growth strategies for clients focusing on higher revenue gains and sustained growth. Its main areas of operation are as follows:
Lead generation: They rely on evolutionary psychology to tap into the human mind, create desire and drive action (they call it "marketing on steroids").
Customer conversion: Their main tool is

sales psychology optimization (i.e., pricing, process, packaging, and pitching).

Maximization of average spending: They work to improve how customers perceive a business brand to convince them to pay more for it (psychology of value).
Customer retention
Marketing solutions



This marketing agency mainly focuses on the following specialties:
Web design
Social media marketing
Digital marketing
App development
Online ordering
Paid search
Neuromarketing
Paid social
Clients



This agency mainly operates in the B2B space. Its notable clients include:
Casio
Four Seasons
WeWork
Google
DP World
Ascom
Mentice
PixelArtworks
Hella
Social Media presence



Grow's Instagram account has 451 followers. It, however, seems to rely more on LinkedIn for networking and growing its client base, as evidenced by its 2,341 followers.
Overview



Olive advertising is a versatile marketing and advertising agency based in the MENA region. Founded in 2004 in Cairo, Egypt, it has become known for its extensive marketing, strategic planning, and public relations expertise. Olive advertising consistently sets and maintains high standards of efficiency, ethics, integrity, and professionalism for all its clients.
Marketing solutions



Olive Advertising is a multi-faceted advertising agency specializing in:
Marketing consultancy
Strategic planning
Branding
Communication strategies
Activations
Social Media marketing
Web design & development
Photography
Videography
Clients



Olive tailors its marketing and advertising solutions to cater to various industries, including restaurants, dessert shops, bakeries, jewelry stores, retail clothing stores, and hotels.
Its vast client list includes but is not limited to:
Mince Burgers

Kansas Fried Chicken

Mori Sushi

Buffalo Burger

Ted's

Zanobia pâtisserie

Conrad Cairo hotel and casino

Diamanti jewelry
Social Media presence



Olive has a vibrant social media presence, with 5,971 followers on Instagram and 15,786 on Facebook.
Overview



Pimula is a digital marketing agency based in New Maadi, Cairo. It was founded in 2015 and has grown over the years to have offices in Madina, Jeddah, and Dubai. This agency specializes in B2B marketing, offering a wide range of services in web development, digital marketing, user experiences design, startup framework, and branding.
Marketing solutions



As a link between businesses and their customers, Pimula's primary services are:
Web solutions – whereby it creates customized interactive websites tailored to the client's needs.
Digital marketing – entails developing visual personas and thought-provoking designs to empower brands.
Design and branding – using digital technology to create ideas that convert leads into customers.
Media production – allows businesses to tell their stories through high-quality visuals and engaging content.
Startup benchmarking – through which it helps startups overcome challenges concerning digital opportunities.
Clients



Pimula's clients comprise small and big companies across Egypt, Saudi Arabia, and the UAE. They span the hospitality, sports and entertainment, NGOs, real estate, events technology, publishing, and automobile sectors. Some of those clients include:
Four Seasons
Sawiris Foundation
Eventtus.
Catalyst Developments
Easy Food
Amer Group
Social Media presence



Pimula's social media presence is young and growing. Currently, it has slightly over 1,100 Instagram followers and 19,780 Facebook followers. It's also quite active on LinkedIn, where it has 3,584 followers.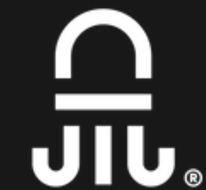 Overview

Akhtaboot is one of the premier marketing agencies for restaurants offering fully integrated marketing services across the MENA region. It was founded in 2008 to provide online marketing solutions and services to allow businesses to achieve their maximum growth potential. This company is headquartered in Cairo, Egypt.
Marketing solutions



Its portfolio of services includes:
Copywriting – creating different styles of scripts and copies that match business needs.
Design and branding – generating the necessary buzz to get your business on the map.
Social media management – creating and publishing premium content for different social media platforms to engage your audience. It also manages these platforms on behalf of clients.
Events and activation –

designing special rates and granting access to different events and venues.

Media and PR – developing everything from banners to TV and radio ads to take your marketing plan to the next level.
Clients



This marketing agency serves a diverse clientele across several industries (e.g., fashion, imports, hospitality, marketing, e-commerce, media, retail, and technology). Some of their valued clients include:
Prego
B.Tech
BIM
Gaby's
Villeroy & Boch
Planet Africa
Start House Home Supplies
Omash Home Fabrics
Social Media presence



This agency has a vibrant base of followers thanks to its constant presence across its social media platforms. For instance, a preliminary check reveals it has slightly over 25,000 Facebook followers and 18,300 followers on Instagram.
Overview
Founded in 2014 and based in Cairo, Egypt, Boxoit is a cutting-edge digital marketing agency. It offers the latest digital marketing and software development solutions for businesses that want to add quality to their digital footprint.
Marketing solutions



This agency's portfolio of services and products include:
Ecommerce solutions
Web portals
Branding and design
Media production
Email and web hosting
Digital marketing
Mobile apps development on Windows, iOS, and android.
Online advertising
Clients



Boxoit offers these services to small, midsize, and large enterprises across the MENA region and beyond. It caters these services to the hospitality, consumer electronics, education, legal, construction, consultancy, IT, retail, and manufacturing sectors.
Boxoit's client list includes:
Atlantis restaurant and cafe
Sony
IBS
Haier
Nile Point
BlackView
Among its recent business marketing endeavors were the opening of Rotana Café in Egypt, the El Khabir Ceramic market exhibition, and the inaugural launch of the Atlantis Nile Cruise.
Social Media presence



Boxoit uses social media platforms to inform its followers about recent developments, much like its competitors. It has an active Facebook and Instagram presence with roughly 2,700 followers and slightly over 8,000 followers, respectively.
Overview
In 2013, a group of young talented professionals founded White Advertising to offer integrated marketing and advertising services in Egypt and the United Arab Emirates. It is headquartered in Cairo, Egypt, and has offices in Dubai, UAE. The company strives to develop integrated campaigns for diverse brands through delivery methods inspired by market experiences.
Marketing solutions



Its specialties are:
Marketing consultancy and advertising
Video production and content development
Corporate communications
Events and Exhibitions management
Products and fabrications
Gift items and digital solutions
Outdoor communication
Clients



A true regional heavyweight in online marketing, White Productions has worked with numerous clients across the board. Its diverse client base includes players in the banking, finance, hospitality, media and communications, manufacturing, healthcare, automobile, education, and tech industries.
Among many clients it has worked for with:
Oppo
Lenovo
Al Ahly Mortgage Finance
House of Cocoa
British American Tobacco
National Bank of Egypt
Galderma
Etisalat.
White Advertising has carved a name for itself in the advertising and marketing sector.
Social Media presence



This agency is quite active on various social media platforms. It uses these platforms to showcase its recent projects and vital information for its clients. White Productions has 3,661 followers on Facebook and nearly 3,000 on Instagram.
Overview
Established in 2011, Ghaliah is a leader among the online communications agencies in Kuwait, Saudi Arabia, Qatar, and recently in the United Arab Emirates. This agency has been providing tailored communications services to organizations helping them have a better presence on social media. In this era of internet reliance and widespread use of smartphones, an active social media presence can be a game-changer.
Marketing solutions



No matter the size of your business Ghaliah will offer you a wide array of services which include:
Branding for your business
Graphic design and animations
Digital Advertising campaigns
Social media management
Social Media Analytics and Consultation
Photography and Videography
Sourcing and interviewing influencers and models
Clients



Ghaliah has worked with over 5000 brands locally and internationally, including Mitsubishi, Jeep, San Marco, Acura, Burgan Bank, and Costa Coffee.
Social Media presence



Ghaliah's social media presence has grown quickly and significantly. Currently, it has almost 24,000 followers on Instagram, nearly 18,000 followers on Twitter, and 1,900 followers on Facebook.
9. Adzcom
Overview



Adzcom digital marketing agency was founded in 2016 in Kuwait. This agency prides itself on being a digital transformation leader who works and has worked with many small and medium-sized enterprises.
Marketing solutions



Some of the marketing solutions Adzcom provides for its clients are:
Digital marketing
SEO services and Search Engine Marketing
Social media marketing
Branding services
Adzcom stands out from other agencies in Kuwait because it combines the traditional agency's technical and creative background with new online marketing strategies.
Clients



Adzcom has many clients whose specialties expand across several industries, such as advertising, healthcare, media, art, and design.
Social Media presence



Adzcom has expanded its presence on social media over the years: It has 1,039 followers on Instagram, 500 followers on Facebook, 125 subscribers on YouTube, and slightly over 500 followers on LinkedIn.
Overview
Sudace Digital Agency was founded in 2012 and has operated in Jordan and the Middle East for nearly a decade. It has offered digital marketing solutions and eCommerce services to over 100 clients in 7 countries.
Being a fully certified Google Partner, Sudace Digital is qualified to handle all your Google Ad campaigns. Their services keep your online presence ahead of your competitors. Having been in the industry long, Sudace promises stability, reliability, and professionalism.
Before working on any project, Sudace Digital agency:
Sets the project's objectives
Identifies audiences
Formulates personalized strategic plans
Develops branding strategies and digital identity
Marketing solutions



This agency offers services like:
Search engine optimization (SEO) – identifying the company's strengths and the best way to generate higher customer conversion rates.
Pay-per-click (PPC) management – Raising your brand awareness translates into more sales and, in turn, bigger profits.
Social Media and content management – developing and executing plans for all social media platforms and optimizing the content.
Branding and Digital identity
Video and animation
Web and app development
Clients



Sudace Digital Agency has worked with several high-profile clients, including Kempinski Hotel Ishtar, Eagle Technology Competence, LLC, Amman Arab University, The Manchester Consulting Group, and Novartis.
Social Media presence



Sudace has a sizable following on Instagram with 6,250 followers and on Facebook with 1,614 followers.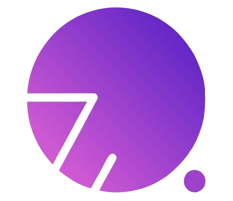 Overview
Located in Abu Dhabi, UAE, Viral is a creative digital agency that consistently revolutionizes brands and companies through work in aspects of design, development, advertising, and consulting.
Marketing solutions



Viral specializes in:
Advertising and marketing
Social media marketing
Content marketing
Brand identity creation
App design and development
Web design and development
Clients



Viral has worked with clients across different industry segments like fashion, manufacturing, e-commerce, tech, and retail. Among its prominent customers include IKEA, Space10, and Amara.
Social Media presence

Viral is currently working on growing its social media presence on both its Instagram and Linkedin accounts.
Overview
Founded in 2017 in Al Asimah, Kuwait, Line is a revolutionary marketing agency providing its clients with comprehensive services to help them achieve their business goals.
Marketing and technological solutions



Line enables its clients to thrive in a fast-changing environment by arming them with a multitude of solutions:
Marketing services

Technological services

Content creation
Social media management
Influencer marketing
Brand identity
Digital marketing
Advertising
Public relations
Business development

Application development
Website development
UI/UX Design
Platform development

Branding services

Brand research
Identity creation
Brand development
Logo design and redesign
Development and production of marketing tools
Clients
Line has worked with many companies in the fashion, beauty, hospitality, banking and finance, technology, and healthcare sectors. A sample of its previous clients includes Afreen, Cholyar, Aytab Al Marshoud, The Brew, White Silk, and 8 Shawarma, among others.
Social Media presence
Line relies primarily on Instagram for an online presence and has nearly 20,000 followers on the platform. It has 2,600+ followers on LinkedIn and another 1,800 on Twitter.
Overview
Studio Corners is not your conventional marketing agency. Instead, it's a booking platform where you can access all the tools you need to market your restaurant.
This company's approach is slightly different because, unlike other marketing agencies that take the entire process off your hands, Studio Corners Allows you to develop your own marketing team and own your marketing strategy. It's a business model that suits entrepreneurs who prefer a hands-on approach to marketing.
Marketing solutions



Studio Corners offer business owners access to:
Facilities

Equipment Rentals

Photo and video studios
Natural light studios
Podcast setup
Sound studio setup
Workshop lounge setup

Cameras
Audio recorders
Microphones
Video monitors
Hire Professionals

Photographer

Videographer
Art Director
Graphic designer
Social media manager
Female models
Clients



Studio Corners works with small, medium, and large companies across various industries like banking, hospitality, manufacturing, and fashion. Its clients include Talabat, Marie Claire, ABK, Mas, American University of Kuwait, and Porsche.
Social Media presence



Studio Corners is primarily active on Instagram, with a following of 8,194, where it posts about its latest projects, products, and developments.
Conclusion



Hiring an external marketing agency has many advantages: it allows you to work with industry experts who leverage their knowledge to your advantage, grants you access to the latest marketing resources (software, reports, research, and trends), cut down overall costs, and frees you up to run your business and focus on the bottom line.
It's important to work with a marketing agency focused on your business's growth. Agencies that are data-driven, budget-friendly, and utilize the power of digital platforms will be the best for your success. Assess your business needs, and don't underestimate the power of a digital marketing agency.
Note:
Any and all numbers represented here were accurate at the time of writing. However, these numbers are bound to change over time, so we recommend you double check to see their current status. We have included a link to expedite the process whenever possible.
Complementing your marketing efforts with an online ordering platform is crucial to see the impact of your work. Zyda empowers businesses and marketers with the tools that will help them make decisions and implement their strategies. Tools like CRM and Analytics should be the way to understand your customers and make decisions. With the help of vouchers, cashback programs, and SMS campaigns you will be able to reach and engage your customers. The integration with Meta and enabling the Order Food Button will help you boost your sales and increase awareness. And finally having the Facebook Pixel on your ordering platform will help you with better targeting and remarketing.

Contact us now to benefit from all these features and much more.