Selling Online
16 Awesome Facebook Post Ideas for Restaurants
By Sarah Al-Waleed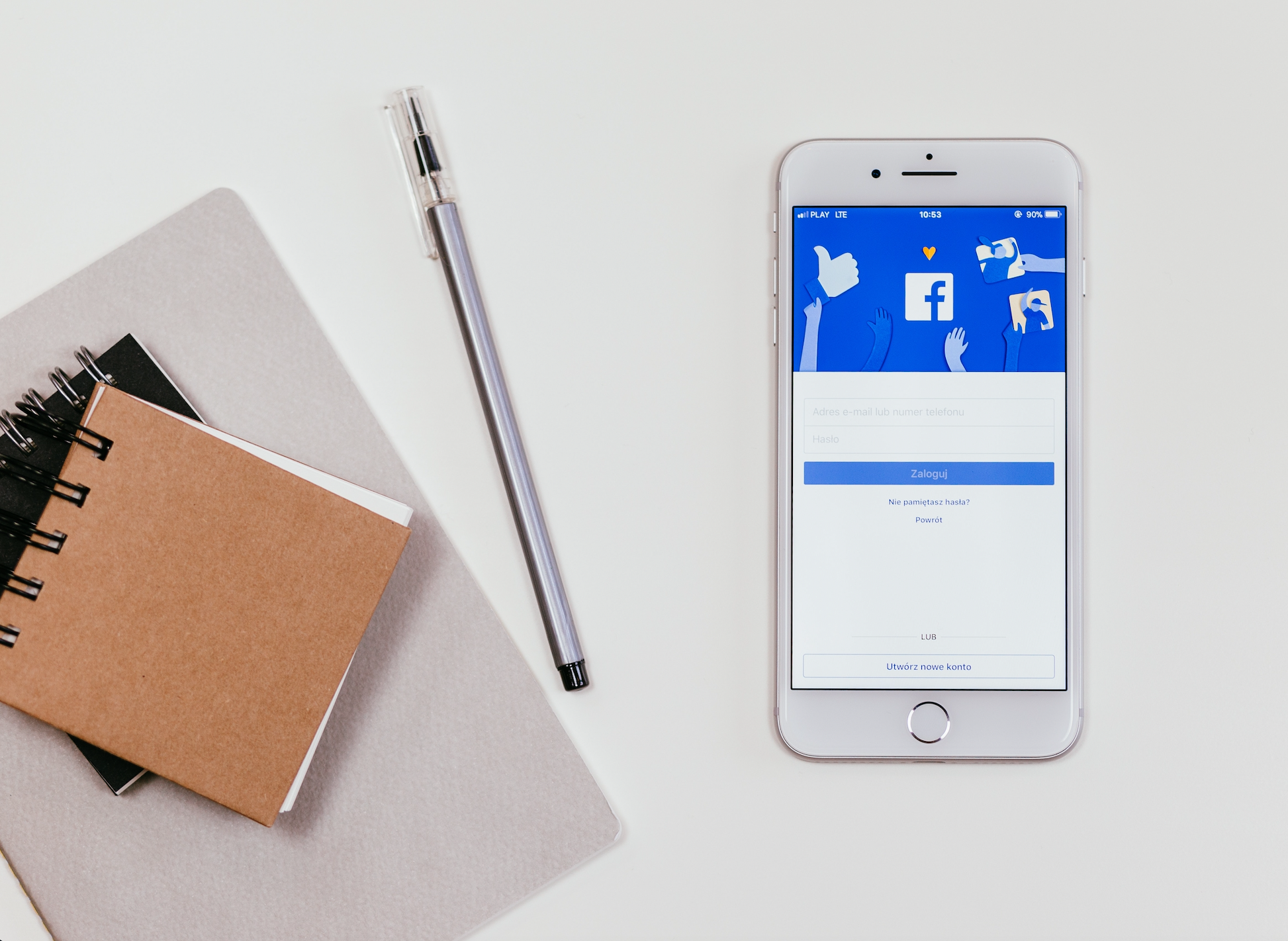 As a restaurant owner, you know that social media is a powerful tool for driving business. A well-managed Facebook page can help you build relationships with customers, promote your tasty menu items, and generate word-of-mouth buzz.

Still, having to come up with fresh and exciting content for your Facebook page day in and day out can seem like an endless challenge. You want to put out content that will not only increase your audience's engagement but also get them to press that Order Food button.

So, in an effort to spare you those agonizing moments of staring at a blank canvas, we've put together this list of the best content ideas you can use to create exciting posts and improve your Facebook presence.
Facebook Post Ideas For Restaurants
1. Tell your story
Opening a restaurant is no easy task – it takes a lot of hard work, dedication, and passion. As a restaurateur, you know this better than anyone. So why not share your story with your Facebook followers and, in doing so, share your restaurant's as well?

Why did you choose the restaurant business? What drives you to succeed? Where did your restaurant's name come from? Was there a recipe that was passed down through the family? As simple or as elaborate as those questions may be, social media users love human interest stories.
So take some time to share your story and let your followers get to know the heart and soul behind your restaurant. It'll make them appreciate your food all that much more!
2. Share customer reviews
According to OpenTable, 60% of diners read reviews before going out for a meal — a habit that takes precedence over getting directions to a restaurant or looking at food photos. This means that if your restaurant has a lot of positive customer reviews, potential customers are more likely to visit it.
So whenever you come across a positive review about your restaurant, share it on your restaurant's Facebook page! Not only will this make potential customers more likely to visit your restaurant, but it will also make existing customers feel good about their decision to eat at your establishment.
3. Share cooking tips and recipes
Another fantastic option you can use to market your restaurant on Facebook is to have your chefs share cooking tips and recipes on your page. This type of content creates value for your followers and helps generate interest in your restaurant.
By sharing tips and recipes, you'll paint your restaurant as a culinary expert and make your followers feel that, in following your lead, they can also cook like pros. And, who wouldn't want to feel like Gordon Ramsay in their own kitchen?
4. Feature user-generated content (UGC)
UGC is any content that customers or followers create about your restaurant, such as Stories, photos, or videos. UGC can be a valuable asset in promoting your restaurant on Facebook.
Featuring UGC is a great way to get high-quality content for your restaurant's Facebook page without having to spend a lot of time and effort. And, because it's coming from real people, it has a much higher chance of resonating with your audience. Studies have shown that 92% of consumers trust UGC more than they trust advertising from brands.
When it comes to finding user-generated content, you have a few options. You can encourage people to tag your restaurant in photos or videos of themselves enjoying your food. Or, you can follow hashtags related to your restaurant and repost the content that people have already shared.
No matter which route you choose, sharing user-generated content is a great way to get people talking about your restaurant and to show off your food in a real-world setting.
5. Partner with influencers and food bloggers
Influencers and food bloggers are people who have a large following on social media and who often produce content about food. They can be an invaluable resource for promoting your restaurant on Facebook because they can help you reach a wider audience and build brand awareness.
Here are a few quick tips to get the most out of your influencer partnerships:
A. Do your research
Before reaching out to an influencer:

1. Do your research and make sure they're a good fit for your business.
2. Take a look at their content and see if it aligns with your brand.
3. Check to see if they have a strong following in your target market.
B. Make it worth their while
When reaching out to an influencer, be sure to offer them something of value in return for their help. This could be a free meal, a discount on future visits, or even an agreed-upon fee.
C. Set clear goals
At the very beginning of your partnership, you must set clear goals for what you hope to achieve. This will help you measure your success and ensure you're both on the same page.
D. Create engaging content
Once you've partnered with an influencer, you must create interesting content that your followers will enjoy. One example of this could be sending influencers some of your signature dishes and having them share a review with their followers. Or you could invite them to dinner at your restaurant and ask them to share their experience on Facebook.
E. Promote, promote, promote
Once the content has been created, promote it as much as possible. Share it on your Facebook page and make sure your followers know where to find it.
By following these tips, you can make the most of your influencer partnerships and use them to effectively promote your restaurant on Facebook.
6. Promote upcoming events and holidays
Another winning idea is promoting upcoming events and holidays on your Facebook page. This could be anything from special menu items for holidays like Eid, Ramadan, or Christmas to events like live music or trivia night.
One way of doing this is using Facebook's "Events" feature. Create an event on your restaurant's Facebook page and invite your friends, followers, and customers. In doing so, your followers can easily share it with their friends, which will help increase its visibility.
Another way of generating buzz is to create a photo or a video post on your restaurant's Facebook page detailing the event or holiday specials. In either case, always remember to include all the relevant details, such as date, time, location, and what will be offered.
You could also use Facebook Live to crank up the hype machine. For example, you can give viewers a sneak peek of the event space or introduce the event's special menu beforehand. By promoting upcoming events and holidays on your Facebook page, you can ensure a steady flow of customers through your doors and see a real difference in the turnout.
7. Stage a live AMA (Ask me anything)
AMA's are an excellent way to connect with your audience and create engagement on your restaurant's Facebook page.
Hosting an AMA gives your fans and followers a chance to ask anything they want to know about your restaurant. This is an excellent opportunity to show off your knowledge and expertise and to build trust and credibility with your audience.
And the AMA could be with you as the business owner, or you could host other guests, such as your restaurant's head chef or one of your most trusted suppliers.
Before you start your AMA, you'll need to announce it ahead of time on your restaurant's Facebook page. That way, you'll build anticipation and ensure that people will tune in. And once you're Live and those questions start rolling in, be your usual self and make sure you (and your guests) are always helpful and responsive.
8. Visit your suppliers
Your suppliers are the backstage crew, providing you with all the ingredients that make up your unique dishes. So why not give them the spotlight for a day?
Show appreciation for their hard work by visiting their facility and filming a short tour. You can later post that video on your restaurant's Facebook page with a little write-up about why you're so proud to work with them.
A visit like this doesn't have to be long or complicated. A quick tour of the facility and a short chat with the owner or manager should do the trick.
You could also take some photos of their staff, the products, and even the process of packaging the ingredients. In doing so, you'll highlight your suppliers, show off the quality of your ingredients, and encourage people to visit your establishment.
9. Share cleaning and organizing videos
Organizing and cleaning videos have become increasingly popular in recent years, as viewers find satisfaction in watching a space being transformed from chaotic to orderly.
These videos are often most entertaining in the form of time-lapse, which adds an element of relaxation as we watch the progress being made before our eyes in fast-forward motion. It could be something as simple as food prep, setting up the dining room, or cleaning up after a busy shift.
10. Shine a light on your staff
Your staff are the face of your restaurant and are often the first point of contact for customers. Shining a light on them will help create a positive image of your business and build a strong sense of team spirit amongst your employees; It's a win-win.
There are a few different ways you can do this. For example, you could feature a different employee each week in a 'staff spotlight' post. In that post, you can include a photo of the employee along with a few fun facts, such as their favorite menu item, what they like to do in their free time, or what they love most about working at your restaurant.
Another good idea is posting videos from staff events, such as dinners, team-building days, or charity fundraisers.
11. Hold contests and giveaways
Holding contests and giveaways can be a great way to increase engagement with your followers and build customer loyalty.
An example of these contests can be photo contests, in which customers can submit photos of themselves at your restaurant for a chance to win a prize. Another option could be a contest in which customers would guess the secret ingredient in one of your signature dishes.
You can also use giveaways to promote new menu items or special deals. For instance, you could give away a free appetizer to the first 100 customers who order a specific dish.
12. Use polls and questions
Incorporating polls and questions into your daily interactions with your followers can help you raise engagement and gain a lot of valuable insights.
They can be very helpful in gauging customers' satisfaction and finding out their dining preferences. For example, you can ask people what they think of new menu items, which dishes are their favorite, or what they would like to see more of.
Just remember to keep your polls and questions fun and light-hearted. And most importantly, make sure to respond to any comments or feedback you receive.
13. Show off your restaurant's interiors
Your restaurant's interior is a big part of what makes it special. It helps create an irresistible atmosphere and an inviting ambiance. So make time to feature it on your Facebook page.
You can do this by posting photos or videos of your space, highlighting specific features. You can also use your restaurant's interior as the background for other types of posts, such as staff-spotlight posts or customer testimonials.
And if you happen to have a beautiful view, a beachfront patio, or fresh greenery, don't hesitate to share it with your followers as well.
14. Arrange a Facebook takeover
If you're finding that your social media engagement is waning, it may be time to try something new. A great way to freshen up your content and give your followers a new perspective is to have someone else take over your account for a day.
This could be someone from your staff, a food blogger, a vendor, or even a local celebrity. Give them some freedom to post whatever they find interesting, all within the parameters of your brand guidelines, of course. Your customers will surely enjoy the fresh take on your social media style.
15. Post about food trends
Keeping up with the hottest food trends is essential for any restaurateur. It could also be an excellent angle for interacting with your followers and showing off how "in the know" you are. For example, you can post articles about upcoming food trends, discuss which ones you're excited about, or point out unique menu items that reflect those popular trends.
16. Showcase your scrumptious food
Enticing customers with mouth-watering pictures of your dishes is a fundamental marketing practice. And nowadays, all you need is a solid smartphone camera and the proper technique to help you take high-quality, professional-grade photos.
You could also use Facebook reels to show off your delicious dishes and drinks in the making. In doing so, you'll not only give your audience a look at what goes into making your dishes, but you'll also show off your staff's skills.
Just don't forget to include tantalizing descriptions and a link to your restaurant's website or menu. After all, you want people to actually try your food, not just drool over it from afar.
So, what next?
Use these ideas to spruce up your restaurant's Facebook page and see the results in terms of increased engagement and brand awareness. Remember to keep your content fresh, interesting, and relevant to your audience.
And feel free to mix things up and experiment, so long as you remember to post regularly, at the optimum time, and interact with your followers.