Entrepreneurship
7 of our favorite loyalty programs for restaurants
By Sarah Al-Waleed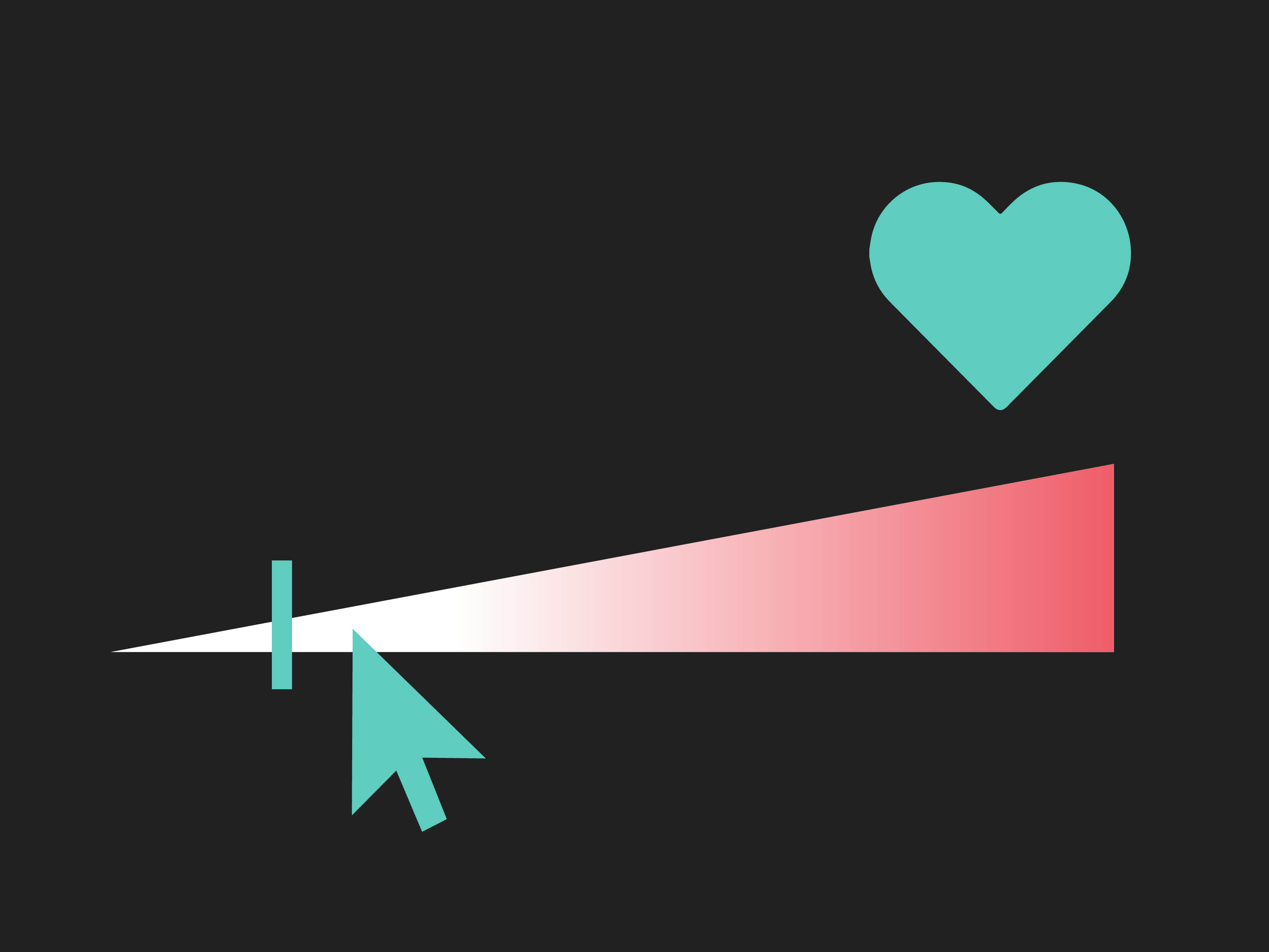 There's nothing like the thrill of new customers walking into your restaurant, is there?
For the longest time, restaurant owners channeled all their time and resources into attracting new customers to their businesses. However, while pursuing new leads will always be part of the job, turning your existing customers into repeat ones is equally important.
Whether you've opened your restaurant recently or you're a more seasoned restaurant executive, being able to retain your repeat customers will always give you an edge over your competitors. According to the classical Pareto Principle, repeat customers are likely to generate 16 times more revenue than one-time customers, thus the 80/20 rule.
Customer loyalty is every restaurant owner's dream, and to make this happen, you should consider integrating customer loyalty programs into your business.
Table of contents
1. Bonat
2. Mukafaat Marketing Solutions
3. Zeal
4. Engage 365
5. Koinz
6. Gameball
7. Wafii
---
What are loyalty programs?

Loyalty programs are marketing strategies aimed at attracting and retaining customers. They reward loyal customers with points that they can redeem for different rewards. For example, rewards might include access to exclusive services and events, discounted meals, and free menu items.
Why are customer loyalty programs important?

1. Higher customer retention
Loyalty programs help build customer loyalty and increase regular visits, thus boosting profits and revenues. Customers like it when you appreciate their loyalty and reward them for it. Studies have proven that by implementing a customer loyalty program, you stand to increase your loyal customer following by 5% and drive up overall profits by 25%-95%.
And, as excited as you are at the prospect of keeping your customers returning, you'll be happy to know that they're just as excited to participate in your loyalty program. A survey with 3162 users across the US found that 57.4% of customers joined loyalty programs as they also stand to benefit financially in savings, and 37.5% of customers benefit from receiving rewards.
2. Increased sales
Inarguably, customers tend to buy more when offered rewards in return. They will also buy more frequently to enjoy the perks offered by your loyalty program. Indeed, according to a recent customer engagement loyalty study, 45% of diners select a restaurant if it has a loyalty program.
3. Raise brand awareness

If you can turn customers into regulars through customer loyalty programs, you may quickly find that you can increase your revenue without having to market your product. Regular customers will do a lot of marketing for you through word-of-mouth campaigns on their social media accounts and telling their family and friends. When people genuinely love a brand, they're often happy to tell everyone they know about it.
4. Boost customer engagement

Customers enrolled in your loyalty program will be open to receiving promotional content from you. Most will be happy to open emails or SMS messages to learn about your latest offers or products and engage with your posts on blogs or social media.
5. Increased Customer Lifetime Value (CLV)

Customer lifetime value (CLV) is the total amount of money a customer is expected to spend in your business during their lifetime. CLV is an important metric because it helps you decide how much money to invest in acquiring new customers or retaining existing ones.
According to Alan E. Webber, acquiring a new customer can cost you five times more than keeping an existing one. Therefore, increasing the value of your current customers is a great way to drive growth. The right customer loyalty program will help increase CLV, resulting in repeat purchases for long periods of time. Invest in your repeat customers, and they will invest back in you.
There is no better time than the present to implement a dynamic and well-thought-out loyalty program to attract new customers while keeping existing ones. Indeed, in the six months leading up to May 2021, 60% of restaurant owners in the UAE alone introduced a loyalty program for their regular customers to keep them coming back.
A well-structured loyalty program can breathe new life into your restaurant and put you on the path to unlimited growth and success; therefore, here are a few factors to consider before making your choice.
What factors should you consider when choosing a loyalty program?

1. Technical capabilities

The customer loyalty platform you select should integrate seamlessly with your restaurant's systems. In addition, it should blend well with your POS system across multiple branches, social media channels, and call centers. Some platforms allow users to register through in-store systems, while others enable registration on their websites. So, it might be wise to consider the most convenient channels for your customers before settling on a platform.
2. Customization options

Most platforms are different, and there are many types of loyalty programs out there: Reward points, cashback, punch cards, tiered programs, etc. A good platform should allow you to customize the rewards per your customer's needs, and the customization options available should align with your brand's vision.
3. Digital access to crucial third-party data

Going digital is the most sensible route when choosing a loyalty program. In addition to being easy to implement, a digital loyalty program offers a pathway to vast amounts of customer data (e.g., emails, mobile numbers, addresses)
Armed with this data, you can plan highly effective digital marketing campaigns. CRM (Customer Relationship Management)-based campaigns running on individual-customer-data can enhance a customer's overall experience. They can also give you a bird's-eye view of the customer's purchase history and buying habits, helping you effectively market your products, which translates into more sales.
4. Reliability of customer support

Loyalty program companies offer different levels of customer support. Be sure to choose a platform whose customer support is client-focused, competent, and proactive.
5. Excellent reviews

It's easier to learn about a platform's performance by reading online reviews. Going through the loyalty platform's reviews will help you make an informed buying decision. A platform with too many negative reviews raises a red flag, and you should avoid it.
6- Cost of the software

Before settling on a platform, try going through different pricing models that outline predictable and unpredictable costs and how much it will cost to maintain your loyalty platform. This research will help you choose the most affordable option that aligns with your business needs.
7- Demo, better yet, free trial
Nowadays, most platforms give users a natural feel of their software beforehand: A demo or a free trial shows you what a loyalty platform can do for your business. You can experience the platform's interface yourself, view its features and benefits, and see how it works in real life, which is far more in-depth insight than having to stare at a brochure. And, the right demo can alleviate any concerns you may have.
Today, there are many loyalty program platforms in the middle east from which you can choose. We've narrowed the list down to a few of the most reliable platforms in the market.
7 of our favorite loyalty programs in the MENA region

Overview

Founded in 2018 in Al Maathar, Riyadh, Saudi Arabia. Bonat is a comprehensive loyalty system that offers restaurateurs and business owners numerous ways to boost their revenues and increase customer retention.
Bonat promises a fully automated, innovative, and customizable solution to grow your business, and it delivers!
Features

User-friendly dashboard

Accurate data analysis

Detailed reporting

Automated marketing tools
Why Bonat?

Bonat gives you an advantage over your competitors by providing you with the following:
Advanced customer segmentation to assist you in targeted marketing campaigns.

Accurate analysis of customer data to better understand your customers' buying habits.

Channels to communicate with your customers directly and build lasting relationships with them.

An advanced system that collects feedback whenever customers visit your restaurant.

A shop where you can launch promotional coupons, discounts, or vouchers.
Bonat loyalty programs addressed the end customers' needs as well. Customers want a loyalty program that's easy to register on, rewards them for their loyalty, keeps track of their points, and, if possible, offers a line of communication with their favorite stores to send reviews or complaints, which is what Bonat delivers.
Other business types

Bonat

serves
Apart from restaurants, Bonat also serves other business types, such as coffee shops, bakeries, and retail stores.
Reviews
"Bonat provided to our company a valuable service to better understand our target market, enabling us to improve our customer outreach easily." - EiHĀ coffee.
"After using Bonat, we learned who our loyal customers are. I recommend coffee shop owners to get Bonat to better understand your customers and their behaviors which will increase sales." - Milk Park.
Overview
Mukafaat Marketing Solutions (MMS) was founded in 2010 in Riyadh and has become one of the Kingdom of Saudi Arabia's top firms specializing in Customer Loyalty Programs.
Features
Online, offline, and Omnichannel Loyalty Programs.

A variety of loyalty programs from which you can choose what suits you and your brand best. (Point-based, gift-card, punch-card, prepaid card loyalty programs, and any combination of them all)

Program set-up across single or multiple brands.

Membership for your customers can be either non-paid or tier-level-based.

Plastic card-based loyalty programs, digital card-based loyalty programs, or any other means of identifying your members (e.g., mobile numbers).
Why MMS?
MMS will continuously help you boost customer engagement and repeat purchase rates by delivering tangible incentives and rewards for customers to go for your brand.
Your business will outperform the competition and continuously deliver high ROI thanks to MMS's targeted campaigns, strategic customer segmentation, and their promise of a flawless experience through their loyalty platform.
Mukafaat's Loyalty Platform was built to be unique with much more than simple earn and redemption processes. Campaign management, intuitive user interfaces, and technology integrations allow for a seamless experience for you and your customers.
Clients
MMS has been the obvious choice for hundreds of big brands in Saudi Arabia, such as Pepsico, Nice, JCafé, Alfa Co, Shobak, China Gate, Applebee's, and Chili's
Other business types

MMS

serves
MMS has extensive experience in the local banking and payment systems and the loyalty rewards market across multiple industries such as restaurants, airlines, banking, telecom, and retail.
Overview
Zeal was founded in 2019. It started its journey in Zamalek, Cairo, Egypt, and, now, its headquarters are in London. Their services extend to most parts of the world.
Zeal is a digital loyalty platform that enables you to retain your customers with numerous digital solutions to address all your business needs. Their sleek dashboard promises faster payments, customization options, and data analytics, all guaranteed to fast-track the growth of your business.
Also, among Zeal's many technological solutions, they offer you the opportunity and assistance to build your own branded app to better engage with your customers.
Features
Contactless QR code payments that are six times faster than other payment methods and have an 80% higher chance of retaining customers since customers pay and receive their loyalty punch on the spot.

Remote payment links you can send to your customers, enabling you to enjoy the benefits of accepting payments from your customers wherever they are.

Accessible data analytics, enabling your marketing team to build and deliver highly targeted campaigns in minutes.

Smooth integrations with simple POS software such as POSRocket and iZettle.

Product-specific loyalty cards to push the sales of specific menu items.

Assistance with building your own branded app.
Clients
Among Zeal's countless clients: Nola Cupcakes, The Four Fat Ladies, Beit Wared, Holm Cafe, Gelato Mio, and Hungry Buddha as well as many others.
Other business types

Zeal

serves
Zeal serves many other industries, such as beauty salons, retail stores, spas, corporates, and universities.
Reviews
"Best thing about this app is how user-friendly it is, & to top it off, I've gotten so many free stuff. Incredible stuff! Can't wait till you guys expand to the US" GoodLife Connoisseur, App store.
"Best app that saves a lot of money and share a great experience to people who usually go to cafes and restaurants" Mohamed Alaa Ragab, App store.
Overview
Engage 365 is a Microsoft Dynamics CRM-based loyalty platform that allows you to deliver great reward programs. It is currently used by leading companies specializing in digital solutions, such as Yegertek.
Engage 365 prioritizes customer retention, new customer acquisition, and revenue growth and is tailored for small, medium, and large-scale businesses.
Features
Customer data collection, empowering you to retain said customers and increase your sales in the process.

The ability to engage customers with call-to-actions embedded in email surveys and SMS messages.

Integration with CRM, helping business owners to master on-the-spot decision-making.

Email personalization to improve client engagement and customer data tracking and records.

High customizability - a feature that allows it to be applicable in several business sectors such as dine-in businesses, B2B, B2C, hospitality, retail, and e-commerce.
Why Engage 365?
Engage 365 allows business owners to maximize revenue through customer retention, minimizing discounts, and bargaining through the loyalty rewards scheme.

The personalized loyalty program allows you to get back lapsed customers.

Handpicked features ensure repeat and increase sales from more than 80% of new and existing customers.

Engage 365 is explicitly modified to align with business models in the UAE and the Middle East.

The platform assists businesses in finding attractive marketplaces for their products, thereby increasing brand engagement.

Engage 365 ensures that businesses meet their top and bottom-line targets while increasing customer satisfaction and optimizing marketing costs.
Reviews
"Solid solution for those looking to take their customer engagement to next level" Ahid, Capterra.
Yegertek
As mentioned above, companies such as Yegertek were smart enough to take advantage of the many creative solutions and features Engage 365 offers, and for that, we thought they deserved a special mention.
Yegertek is a digital transformation company founded in 2018 and based in Dubai, UAE. With their deep understanding of retail, technology, and the various customer personas that deal with your brand, they use a "strategy + technology" approach to deliver unique customized solutions for your business needs. Yegertek's reach and services extend across several regions, such as UAE, Saudi Arabia, Qatar, Bahrain, and India.
Here's what a delighted customer had to say about their use of Engage 365 through Yegertek :
"The product is great. It has a simple and clean interface, which made usability quite intuitive. Beyond the product, a special mention to the Yegertek team for running some educational workshops with us to assist us in creating the right roadmap for our requirements. A great solution often requires a great support team to bring out the true potential of the endeavor." Saiqa Saiqa, Capterra
Overview
Founded in 2018, Koinz is a customer acquisition and retention platform for restaurants. Its range of products enables restaurants to learn insights about their online and offline customers and to offer their customers appealing rewards to turn them into regulars. It currently operates in Egypt, UAE, and Saudi Arabia.
Koinz promises to help restaurant owners grow their customer base and build lasting relationships with customers. It also provides restaurant owners with consumer data for actionable insights.
Features
Quick set-up of the rewarding scheme.

Free staff training.

24/7 Customer support.

Segmented data (Age, gender, location, and many other factors).

Reward points are locked to your brand (They can only be redeemed at your restaurant).

User reviews are grouped by keywords and ratings.
Other products
Customer satisfaction systems

Data and analytics services

Marketing tools (e.g., KOINZ reach)

Online ordering solutions

Sales tools (e.g., customer leaderboards)
Clients
Koinz has over 1,500 restaurant clients in the UAE, Egypt, and Saudi Arabia. Some of those clients include Shawerma EL Reem, Pasta2Go, Batates and Zalabya, Sushiah, and Koshary Abou Tarek, among others.
Other business types Koinz serves
Koinz mainly serves restaurants, coffee houses, and pastry shops.
Reviews
"Koinz helped us understand our loyal customers, have two-way conversations with them and tailor our marketing campaigns to target them. I could see how much they visit and their average spending, which wasn't available before." Ahmed Hamza, Co-founder & COO, BouzaRoll
"The Loyalty program was a big hit with my customers. They ask about Koinz and their rewards all the time. It's really the best retention tool I've used!" Mohammed Aboubakr, Founder @ Coffee Corner
Overview
Gameball is a gamified loyalty program designed to help businesses create a community of devoted customers and brand advocates. It offers a variety of incentive programs, such as loyalty points, cashback, rewards, discount coupons, and shop credit. These incentives enable business owners to entice their customers and keep them coming back for more.
Gameball was founded in 2018. Its Middle East offices are located in Giza, Egypt. It also has offices in California, USA.
Features
Cashback programs.

Point-based loyalty programs.

Limited-time cashback campaigns (e.g., holiday or special events.)

Special VIP-tiered cashback and loyalty campaigns.

Cashback value-change across several locations.
Other products
CRM solutions

Referral program

Data Analytics

User segmentation

Marketing tools
Clients
Gameball is trusted by over 1,500 businesses worldwide, including famous brands like Xiaomi, Fort Worth, Elsewedy Electric, and IndiBet.
Other business types Gameball serves
Gameball's client base is broad and diverse. As long as you run an online business in the hospitality, e-commerce, retail, or fintech sectors, Gameball will work for you!
Reviews
"From sign up, Gameball is a fairly easy product to set up and use. If you have a developer on staff, it's a breeze. Gameball allows you to use different parts of the software, such as challenges, without having to use all of them, which makes implementation and rollout much quicker." Joe H., Capterra
"Super effective application that helps me to retain my customers. Also, I was glad to work with Habiba, one of the gameball team, such a helpful and patient person who explained everything and moved with me step by step and helped me to understand the application and to implement my project ideas through gameball." Beauty 911, Shopify App Store
Overview
Wafii was founded in 2018, with its parent company StarkTech LLC headquartered in Amman, Jordan. This loyalty program utilizes a cashback strategy to get customers to buy from your business. It provides clients with a smooth online buying experience across different industries. And its incredible offers include deals and various discounts on goods and services.
Features
Their new Wafii Card offers an impressive array of features such as:
Instant money transfer.

Usable at any merchant that accepts card payment.

Acceptance in over 200+ merchants.

Detailed spending analytics for effective budgeting.
Clients
Soul Food, Fry The Bird, Little Italy, Bao Basha, FoodSmith Grills, Kepi, Blue Fig, Manoush Basha, and Urban Shawerma.
Other business types Wafii serves
Wafi serves a diverse client base, including players in the beauty, hospitality, health and wellness, fashion, food & beverage, and cosmetics sectors.
Reviews
"I love this app, easy payment at my favourite places," Abdullah Eldurini, Google Play.
"I really like this service, especially in a unified way in Jordan. Smooth and straightforward experience. Highly recommended!" Google User.
Conclusion
Restaurant loyalty programs offer immense value to those who understand that rewards drive human behavior. A well-structured customer loyalty program can be a fundamental tool for ensuring a long-lasting relationship with your customers and bolstering sales all at the same time. The trick is choosing the ideal platform for you and your business, the one that shines a light on your strengths, effortlessly fulfills your business needs, addresses the needs of your customers, and guarantees you an overall seamless experience.