Restaurant Marketing
Food Photography Essentials: Tools and Resources for Restaurants
By Sarah Al-Waleed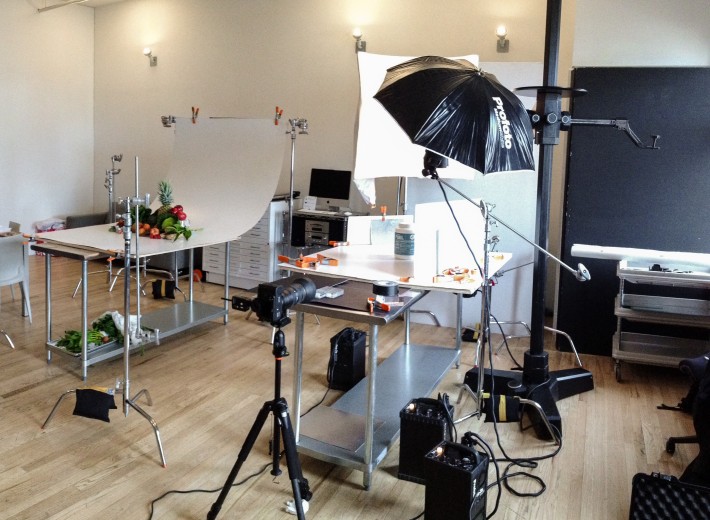 New restaurants and cafes open almost every day. As a result, the competition in the field of Food and Beverage is getting incredibly fierce. To set yourself apart and keep customers flooding through those doors, you must have a killer restaurant marketing strategy. A vital component of this strategy should be leveraging the visual element of food photography to your advantage.
In this day and age, sharing images has become the new word of mouth. And with people's tendency to quickly scan a page and judge based on looks, you want to ensure that your food imagery is in tip-top shape. In doing so, you'll convey the quality of your products, draw more customers in, and be the obvious choice over your competitors.
And with that in mind, we've put together this list of equipment, photo editors, and free stock image websites. These tools should help you sharpen the quality of your images and take your food photography to the next level.
Equipment
1. Camera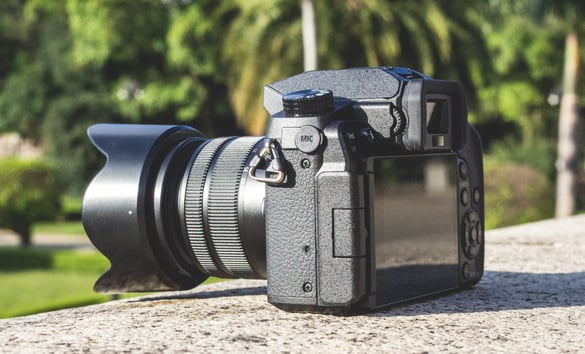 The photographer makes the photo, not the camera. Beautiful images can come out of a smartphone's camera just as easily as a digital one. Having said that, owning a digital camera can still be a powerful weapon in your arsenal.
Digital single-lens reflex cameras (DSLRs) produce excellent-quality photos, which is particularly important when posting your images on social media. Platforms such as Facebook and Instagram usually compress photographs to around 2 megapixels. So, using a DSLR camera allows you to make up those lost pixels in the form of better quality.
Your camera's lens is also an equally important factor to consider. And it's worth mentioning that the best smartphone lens is still no match for any reputable DSLR camera lens. Mobile phone lenses are tiny, impeding their ability to produce high-quality photographs.
DSLR camera lenses, on the other hand, create crisp-clear images and revel in showing off the details. You can also use them to zoom in and out as much as you like or change them for a wider angle or a focus shift.
2. Lighting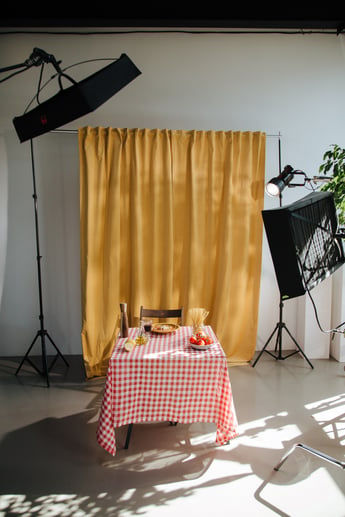 Natural lighting is your best friend; this we all know. Still, there's something to be said about the flexibility that comes with using artificial lighting.
While your odds of influencing natural light's properties are slim at best, you can manipulate artificial lighting as you see fit. With artificial lighting, you can adjust the intensity, the size of your light source, the color of the flash, and the light direction to fit your photographic goals.
You can also use a light diffuser, which is a piece of material that you can place between a light source and the subject of your photograph. That way, you can lessen the intensity of the light as it passes through your diffuser and distribute it more evenly onto your subject.
3. Backgrounds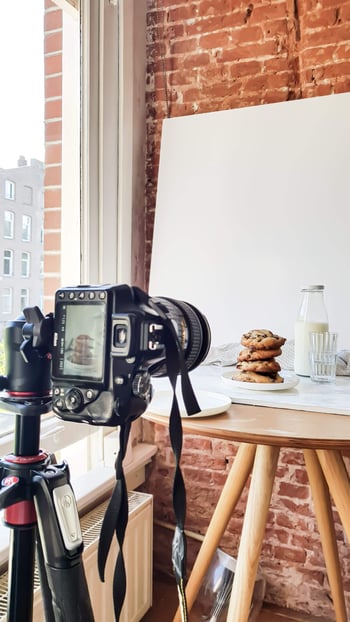 Your choice of background plays a crucial role in the quality of your photos. If you have a nice kitchen counter or sleek porcelain tiles, those would be a great place to start.
However, you may find that you need more options to produce photos of greater quality, and that's where having a diverse assortment of backgrounds comes in handy.
Backgrounds come in different colors and materials. And figuring out which one works best for you is primarily a process of trial and error. Some experts advise using neutral colors when choosing backgrounds since bright colors can steal focus from your main subject.
And when deciding on materials, experts also suggest going for vinyl backgrounds. Non-reflective vinyl can help you avoid bright spots or unwanted reflections in your photos. Vinyl backgrounds were also praised for their resilience as they rarely tear or crinkle and can be easily cleaned.
4. Tripods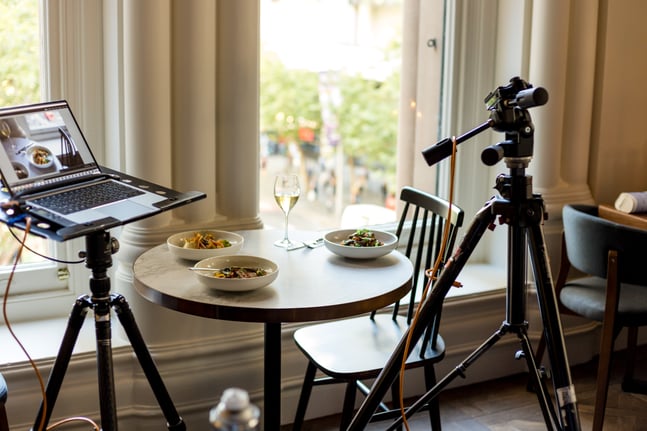 A tripod is a three-legged device (hence the "tri") to which you can attach your camera or smartphone. It helps stabilize your camera to get the absolute best out of it.
Suppose you opted to shoot handheld. You set up your scene, chose the right spot, and took the photo, but it didn't turn out how you wanted it to be. Using a tripod would have allowed you to return to the same spot where you took the photo and try it a second time.
Tripods make your image quality infinitely better. They also allow you to include your own hands and actions in your photoshoot by setting up your camera and using a timer.
Photo Editors
Free PC Photo Editors
GIMP (The GNU Image Manipulation Program) is one of the best free photo editors available on the market. It's filled with the type of image-enhancing tools you'd usually find in high-end software, with more options added daily. GIMP also has a comprehensive library of tutorials that will help you go from beginner to pro in no time.
GIMP has an extensive toolkit with many downloadable plugins to extend its utility even further. It also enables you to remedy numerous photo imperfections easily. For instance, you can fix perspective distortion with transformation tools, eliminate unnecessary details using the clone tool, or touch up minor details with their healing tool.
GIMP is compatible with Windows, macOS, Linux, and many more operating systems. And it has a rating of 4.3/5 on g2.
You're probably already familiar with Canva as a design tool, but did you also know that Canva has become a powerful photo editor in its own right?
Canva has a set of easy-to-use sliders for applying vignette effects, sharpening, adjusting brightness, saturation and contrast, and much more. It also has text editing tools, a great selection of backgrounds, and access to a full suite of graphic design tools to complement your photos.
Canva photo editor runs in your web browser and is ideal for turning your beautiful photos of food into social media posts. So, if you're interested in building a polished online presence, Canva is the perfect tool for you.
Canva is compatible with Windows, macOS, and Linux operating systems. It's also available as a mobile app for Android, iOS, and iPadOS. Its rating on g2 is 4.7/5.
Fotor is the perfect photo editing software for beginners. It's famous for its quick one-click enhancements and abundance of premium filters that make your photos pop.
With Fotor, you can implement a variety of tweaks to your photo colors, curves, and levels. You can also take advantage of their batch processing tool that allows you to enter photos in bulk to be filtered in one go if they share a common flaw.
Fotor is compatible with Windows, macOS, and Linux operating systems. And it has a rating of 4.3/5 on g2.
Free Mobile Photo Editors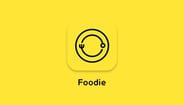 As the name suggests, this app was built for the modern-day foodie. It's packed with over 30 unique food-oriented professional-quality filters to ensure that every image is flawless.
Apart from photo editing, Foodie offers other features as well. For instance, it has a built-in smart guide feature to help you take amazing top-down food photos. It also has ready-made grids that apply the rule of thirds to ensure you get the best angle for every shot you take.
Foodie is available for iOS and Android, with a rating of 4.8 on the Apple store and a 4.4 on Google Play.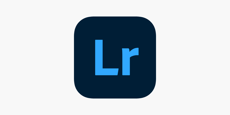 Adobe Photoshop Lightroom is a free, powerful photo & video editor and camera app that empowers you to capture and edit outstanding images.
Lightroom offers easy-to-use photo editing tools like sliders to retouch your images. You can also apply photo filters, tweak backgrounds, and use transformative presets to make unique adjustments that bring your photos to life.
Adobe Lightroom is available for iOS and Android, with a rating of 4.6 on the Apple store and a 4.4 on Google Play.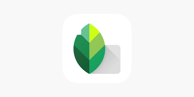 Snapseed is a versatile app that addresses all your editing needs. It has a robust collection of tools to transform your food images and make them shine.
Some of Snapseed's editing features include the healing tool, which enables you to erase any unwanted food spots or stains in your photo. There's also the selective brightness feature, which allows you to brighten up specific portions of your images.
On top of that, you can use several other features to adjust the sharpness & saturation of your photos and add extensive details.
Snapseed is available for iOS and Android, with a rating of 3.6 on the Apple store and 4.4 on Google Play.
Free Stock Food Photography Websites
Free stock photos are photos created for a multitude of purposes. And you're welcome to use those images for free since the artist has waived their rights to them.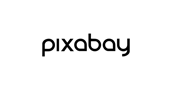 Pixabay is an online database of free stock photos that cover a wide range of topics. And these royalty-free photos can be manipulated and used without permission or attribution to the artist.
Pixabay is the perfect solution for any restaurant needing a quick and easy way to find high-quality, free-stock food photos. The website has over 2.3+ million images available and is updated daily. You can check out their food/drink category here.
With Unsplash, you get access to over 3 million free high-resolution images brought to you by a generous community of photographers to support you in your business endeavors.
The best part is that you can find a photo for any business goal. So whether you're revamping your menu, sprucing up your online presence, or embarking on a marketing campaign, Unsplash has your back. You just need to know what you're looking for.
Unsplash has an extensive collection of food & drink photos, as you can see here.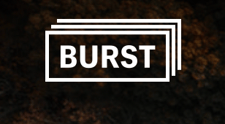 Burst is a leading stock photography website powered by Shopify. Their image library includes thousands of high-resolution images taken by a global community of photographers. This is not to mention the abundance of social media elements and design freebies.
Burst has a nifty feature called the "business ideas" section. There, you can find free stock photos to download and business tips broken down by niches, such as kitchen supplies and drinks & coffee.
All photos on Burst are tagged and searchable by keyword or popular category. And here's a sneak peek into their food photography section.
Last words
Food photography will always be vital to any restauranteur's marketing plan. This is because it's one of the most effective ways of luring diners into your restaurant. And whether your photos are used for social media, menus, or ads, they should always be of excellent quality.
As you can see, there is no shortage of options to improve the quality of your food photography. And with this blog post, we've done our best to highlight some of the most amazing tools and resources you could use.
The next steps are entirely up to you. Commit to this learning process, identify which tools work best for you, and you'll be churning out stunning food photos before you know it.